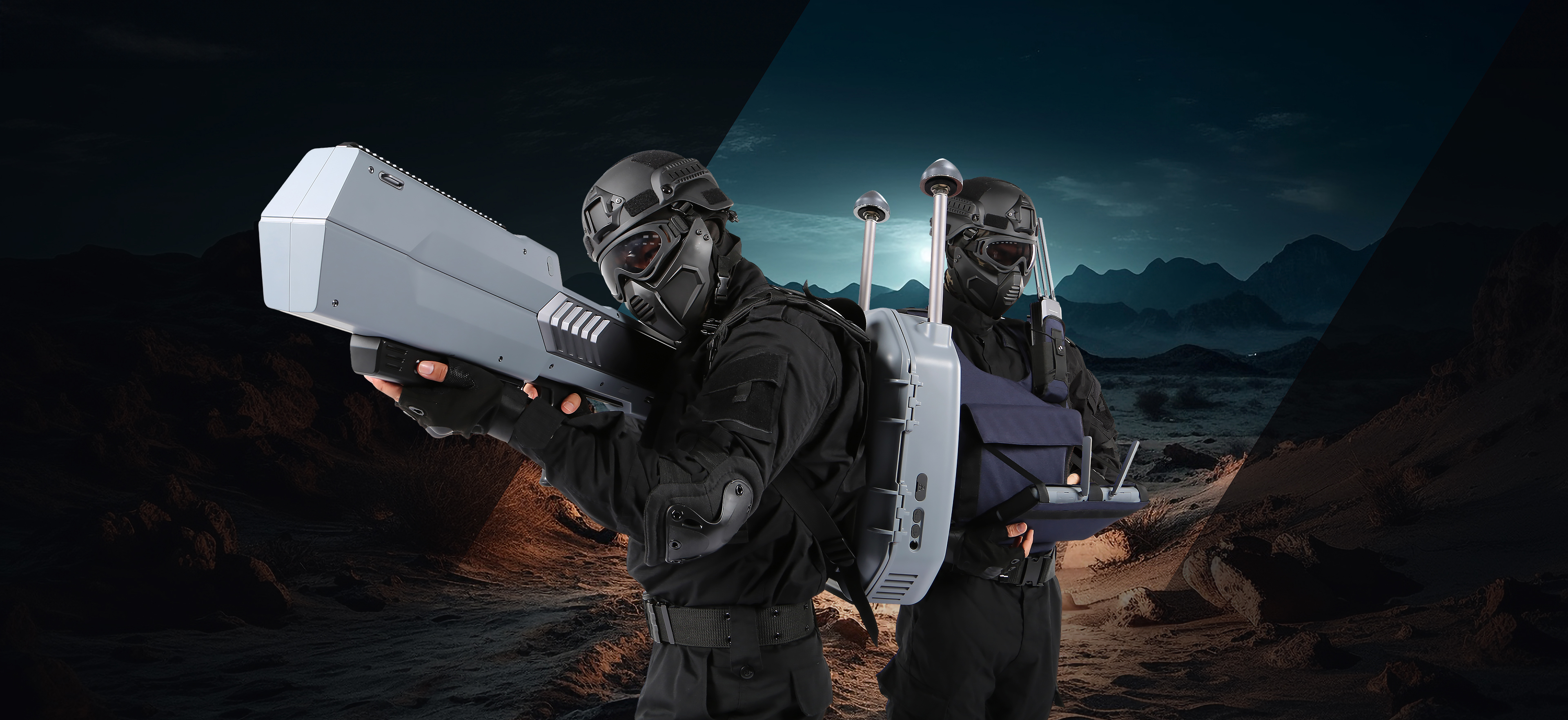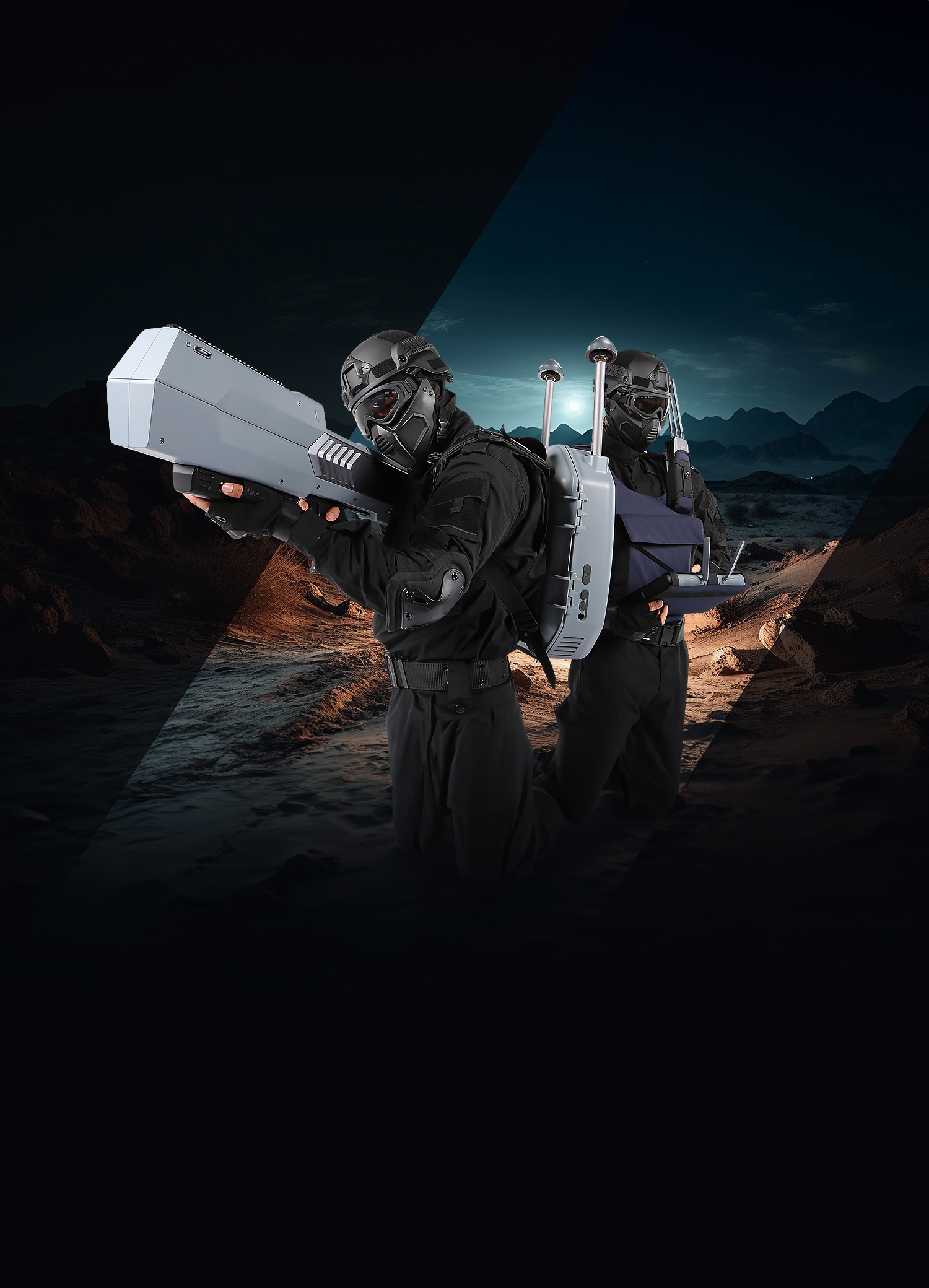 PORTABLE
Portable Reconnaissance and Integrated System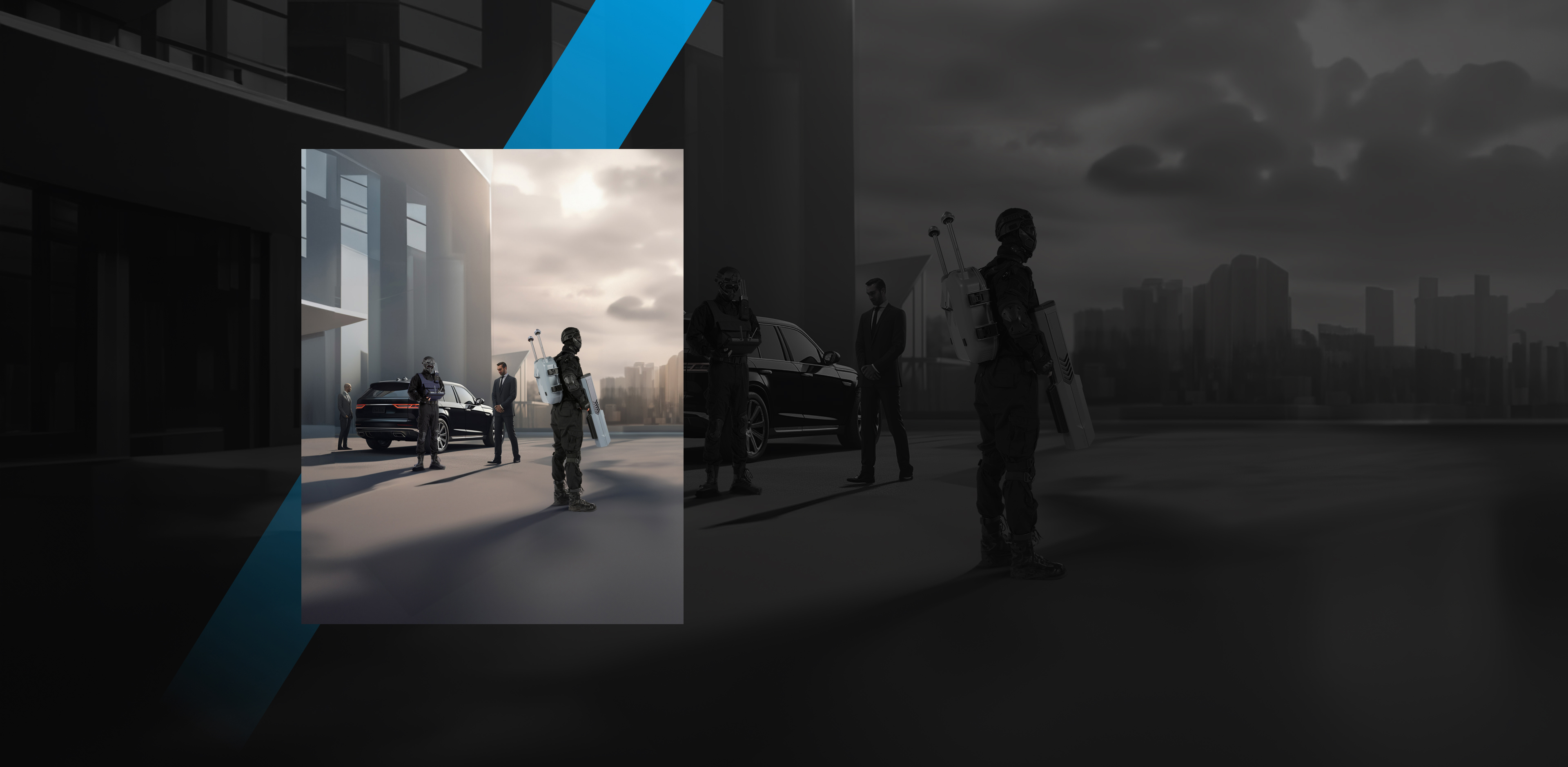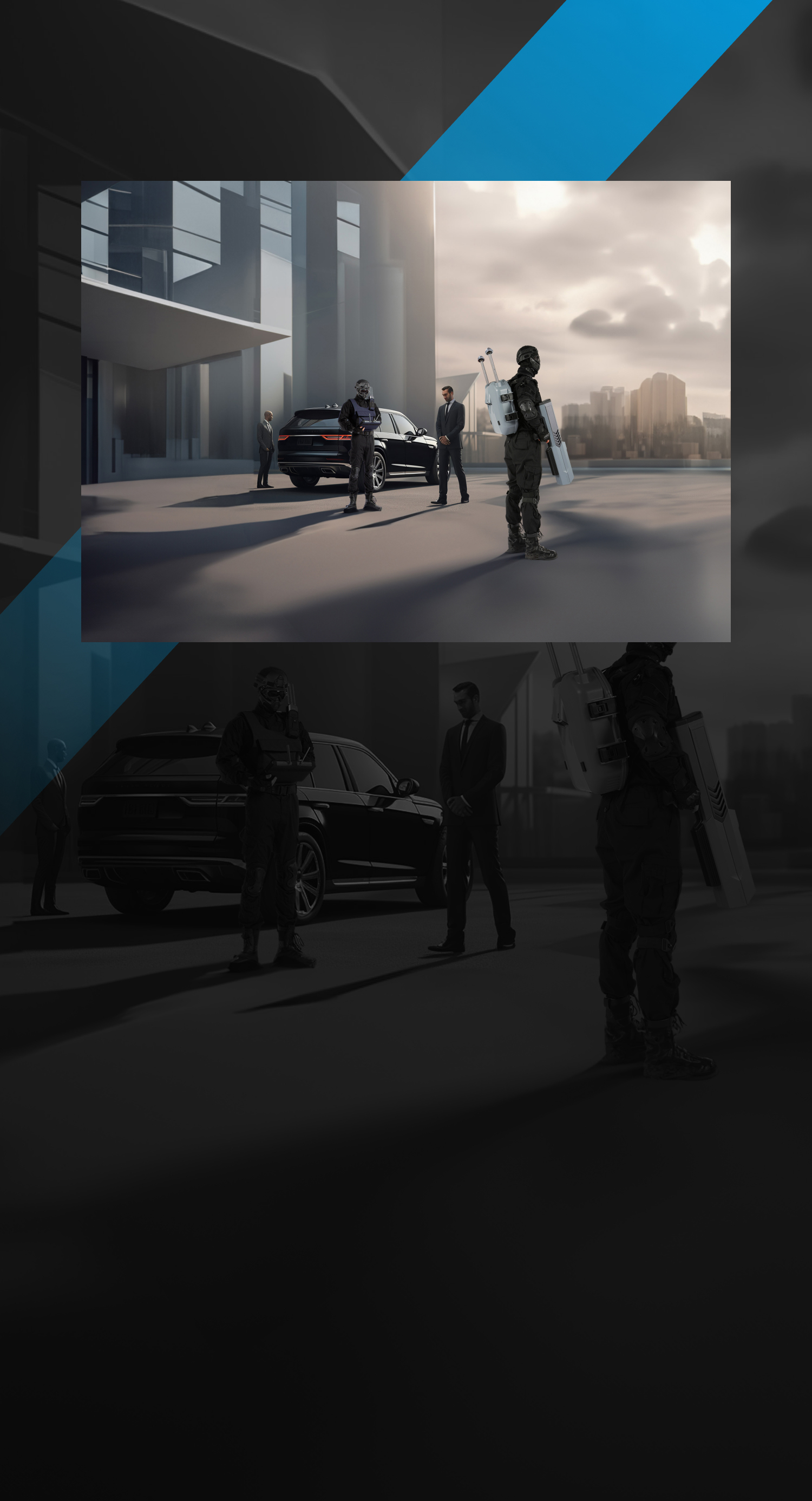 Introduction
SkyFend's portable solution is specifically designed to address high-risk scenarios involving VIP anti-drone security, catering to the need for exceptional maneuverability. This solution aims to provide comprehensive protection for national leaders, international dignitaries, celebrities, and other prominent individuals, ensuring that they are shielded from the disruptions caused by unauthorized drone surveillance or attacks.
Benefits
Wearable compact design

Seamless integration of data visualization

Capable of precisely directing drones to crash or land

Enables wireless networking for multiple devices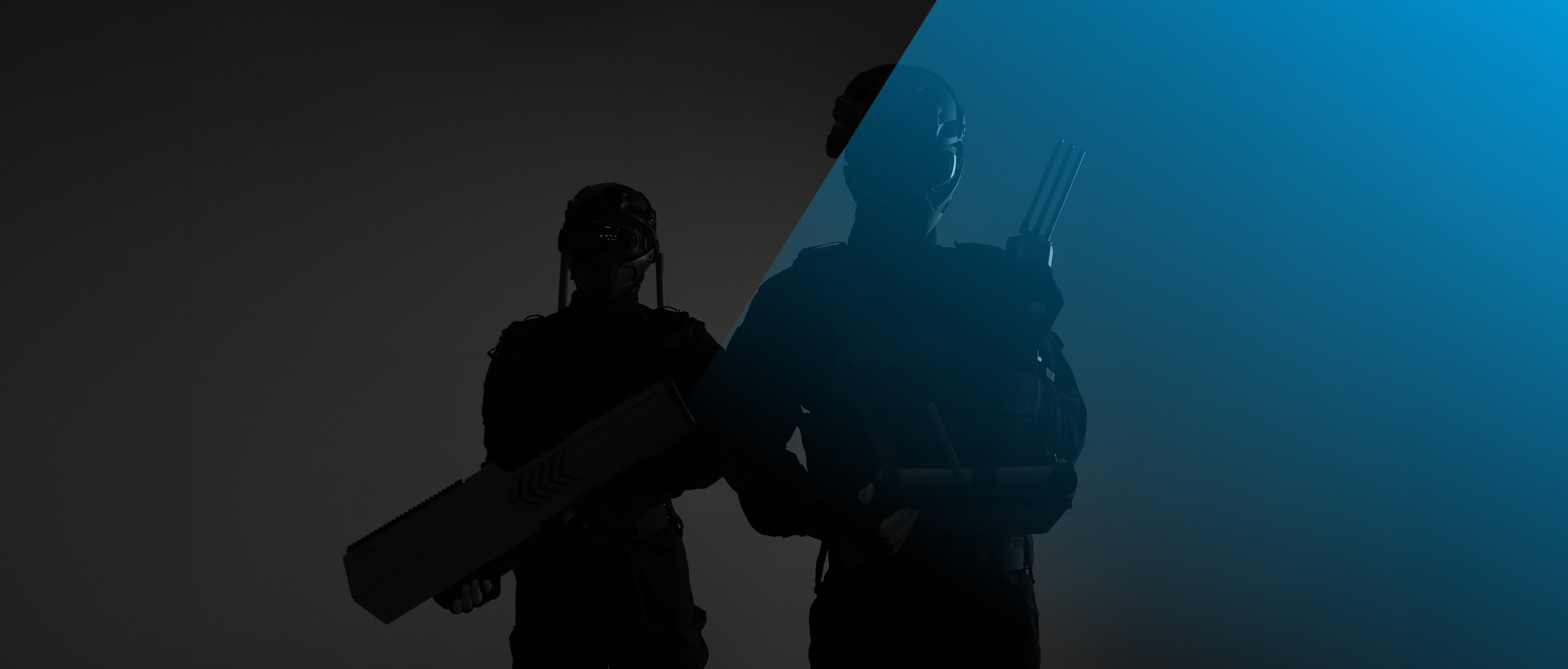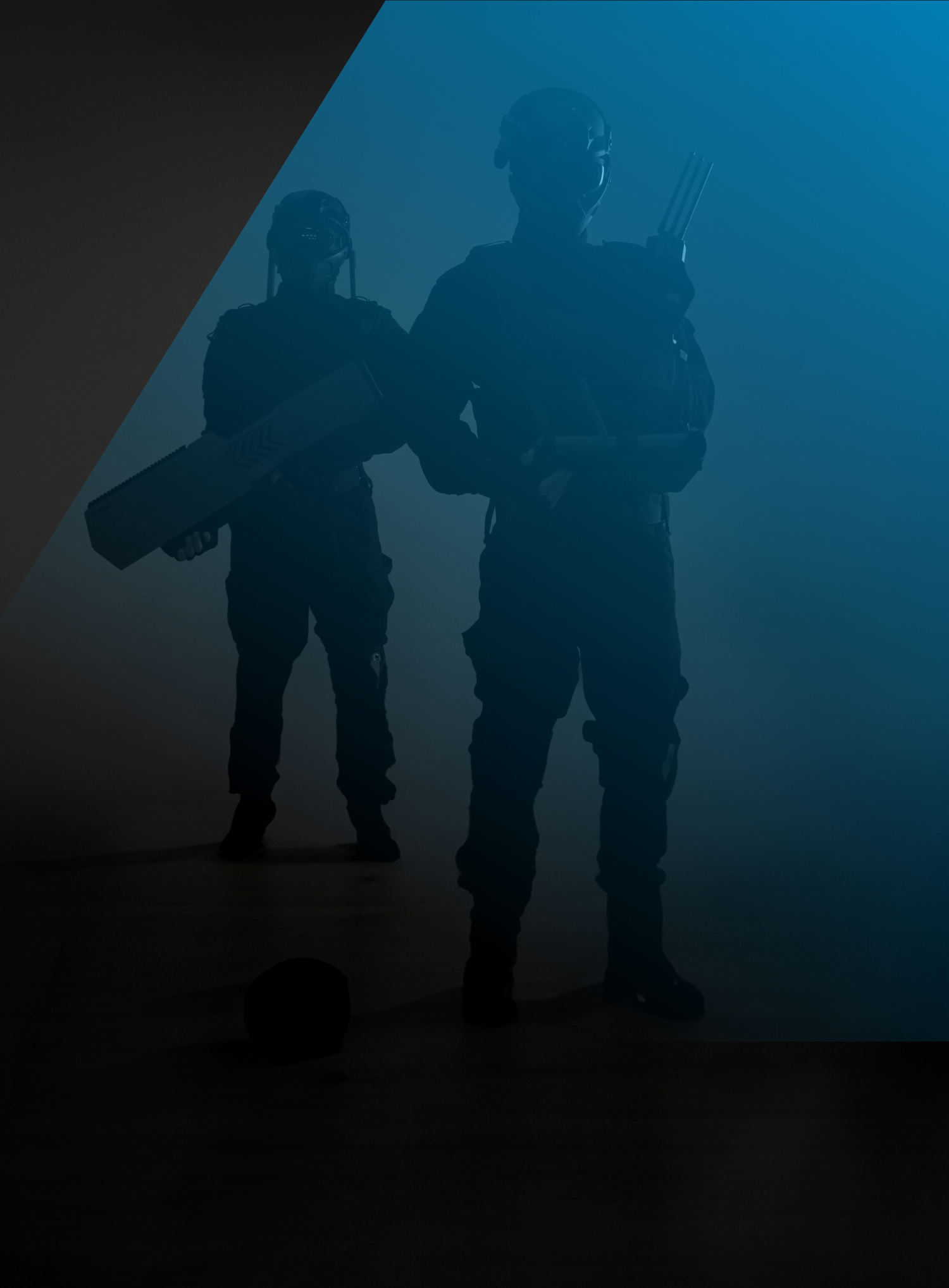 Capabilities
SkyFend's portable solution incorporates lightweight design and integrates handheld radio detectors, jammer, GNSS spoofer, and C2 tablet. With only 2 operators, it enables detection, repulsion, and even controlled crash. This complete anti-drone closed-loop process effectively eliminates the risks posed by drones, including FPVs.
Detection

2km protocol analysis
/+ 1km accurate recognition and positioning

Jamming

Jamming Range: 1.5km
Jamming Frequency:
Cover most drone models.
The expansion module enables the expansion of arbitrary frequency bands.

Spoofing

2km GNSS spoofing
Leave your requirement and we will get in touch with you as soon as possible
Company/ Organization

required

Which of These Best Describe You?

Which of These Best Describe You?*

Client
Dealer
Media
Job Applicant
Investor
Others

required

Select Inquiry Type

Pre-sale Services
After-sale Sevices

Product Showcase
Specifications
Competitveness
Customization
Product Consultation
Others

Installation and Commissioning
Technical Support
Maintenance Service
Spare Parts Supply
Feedback
Others

required

Tell Us Your Requirement

required

Expected Contact Way

required

How did You Hear about Us?

Search Engines
Social Media
Advertisements
Friends
Others

required
Before you send the inquiry, please be sure to read this privacy Policy carefully, especially the terms related to your rights and obligations. By visiting the Website, you consent to the privacy practices described in this Policy.